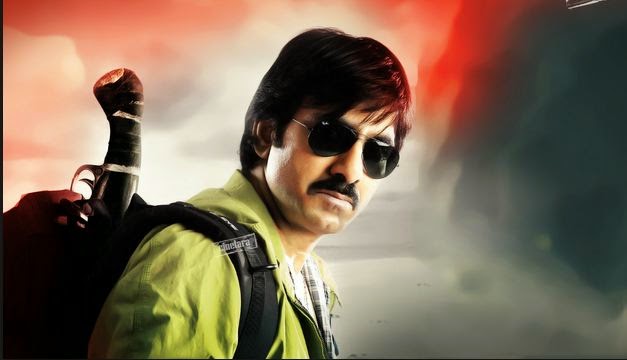 Ravi Teja ( Film actor )
Ravi Teja is an Indian film actor best known for his work in Telugu cinema. In 2008, he won the state Nandi Award for best actor for his work in the film Neninthe.
Born: January 26, 1968 (age 46), Jaggampeta
Height: 1.83 m
Spouse: Kalyani Teja (m. 2002)
Children: Mahadhan Bhupatiraju, Mokshadha Bhupatiraju
Siblings: Bharath Raju, Raghu Raju
List of Hindi Dubbed Movie of Ravi Teja
Ravi Teja is a Telugu Superstar also known as Mass Maharaja, Crazy Star, Mass Raja and Famous for his action and Comic roles in his Telugu Films, he is a Mass entertainer and he has huge fan following in whole India. He dialogue delivery is praised by mass audiences. Most of the movies of Ravi Teja are available in Hindi Dubbed version or they are being remake in Hindi.
We were getting many emails for the list of Ravi Teja's Hindi Dubbed movies which are available. So we are sharing a list of Hindi Dubbed movies of Ravi Teja 2014.
We will update the list as soon we get more information about Ravi Teja's Hindi movies.
1. Shambo Shiva Shambo
2010 Film
Dubbed in Hindi as Mera Krodh
Shambo Shiva Shambo is a Telugu language action drama directed by Samuthirakani. It is a remake of his successful Tamil venture Naadodigal. It stars Ravi Teja, Allari Naresh, Siva Balaji, Priyamani, and Abhinaya in the lead roles.
Initial release: January 14, 2010 (India)
Director: Samuthirakani
Music composed by: Sundar C Babu
Screenplay: Samuthirakani
Awards: Filmfare Award for Best Supporting Actress – Telugu
2. Don Seenu
2010 Film
Dubbed in Hindi as Don No 1
6/10-
Don Seenu is a 2010 Telugu film starring Ravi Teja and Shriya Saran in the lead roles while actor Srihari plays a key role in the film. Hindi actress Anjana Sukhani is also a part of the film, which is her first in Telugu .
Initial release: August 6, 2010 (India)
Director: Gopichand Malineni
Running time: 165 minutes
Budget: 230 million INR
Screenplay: Kona Venkat, Gopichand Malineni
Mirapakay Dubbed in Hindi as Khallas
Mirapakay
2011 Film
Mirapakay is a blockbuster 2011 Telugu-language film, directed by Harish Shankar. The film stars Ravi Teja, Richa Gangopadhyay, and Deeksha Seth in the lead. Wikipedia
Initial release: January 12, 2011 (India)
Director: Harish Shankar
Running time: 160 minutes
Music composed by: S. Thaman
Genres: Romance Film, Tollywood, World cinema, Drama, Action Film
Veera Dubbed in Hindi as The Great Veera
Veera
2011 Film
3.6/10-IMDb
Veera is a 2011 Telugu-language directed by A. Ramesh Varma which features Ravi Teja, Kajal Aggarwal, Taapsee Pannu and Shaam in the lead roles. The film featured music by Thaman and released on 20 May 2011. Wikipedia
Initial release: May 20, 2011
Director: Ramesh Varma
Music composed by: S. Thaman
Producer: Ganesh Indukuri
Genres: Tollywood, World cinema, Drama
Nippu Dubbed in Hindi as Main Insaaf Karoonga
Nippu
2012 Film
3.6/10-IMDb
Nippu is a 2012 Telugu-language film, directed by Gunasekhar, starring Ravi Teja and Deeksha Seth in the lead. The music is scored by S. Thaman. Wikipedia
Initial release: February 2, 2012 (India)
Director: Gunasekhar
Running time: 157 minutes
Producer: YVS Chowdary
Screenplay: Gunasekhar, Siva Akula, Sreedhar Seepana
Daruvu Dubbed In Hindi as Jeene Nahi Doonga
Daruvu
2012 Film
4.5/10-IMDb
Daruvu is a 2012 socio-fantasy Telugu film written and directed by Siva, produced by Burugupalli Siva Rama Krishna under Sri Venkateswara Entertainments banner and starring Ravi Teja and Taapsee Pannu in lead roles. Wikipedia
Initial release: May 25, 2012 (India)
Director: Siva
Running time: 159 minutes
Music composed by: Vijay Antony
Screenplay: Siva, Anil Ravipudi, Ramesh Gopi
Devudu Chesina Manushulu Dubbed in Hindi as Dadagiri
Devudu Chesina Manushulu
2012 Film
Devudu Chesina Manushulu is a 2012 Tollywood comedy film written and directed by Puri Jagannadh and produced by B. V. S. N. Prasad.Wikipedia
Initial release: August 15, 2012 (India)
Director: Puri Jagannadh
Running time: 124 minutes
Music composed by: Raghu Kunche
Screenplay: Puri Jagannadh
Balupu Dubbed in Hindi as Jaani Dushman
Balupu
2013 Film
6.2/10-IMDb
Balupu is a 2013 Telugu Action Thriller film directed by Gopichand Malineni. The film is produced by Prasad Vara Potluri under PVP Cinemas banner and stars Ravi Teja, Anjali and Shruti Haasan in lead roles. Wikipedia
Initial release: June 27, 2013 (Kuwait)
Director: Gopichand Malineni
Running time: 149 minutes
Music composed by: S. Thaman
Story by: K. S. Ravindra, Kona Venkat
Anjaneyulu Dubbed in Hindi as Sher Dil
Anjaneyulu
2009 Film
4.6/10-IMDb
Anjaneyulu is a 2009 Telugu action film that stars Ravi Teja and Nayantara in the lead roles, while actors Prakash Raj and Sonu Sood play a pivotal roles. Wikipedia
Initial release: August 12, 2009 (India)
Director: Parasuram
Music composed by: S. Thaman
Screenplay: Aqil, Hyder, Parasuram
Awards: Nandi Award for Best Male Dubbing Artist
Neninthe Dubbed in Hindi as Ek aur Vinashak
Neninthe
2008 Film
6.5/10-IMDb
Neninthe is a 2008 Telugu movie written and directed by Puri Jagannadh. Ravi Teja plays the lead role while Siya is the female lead in her debut. Chakri is the music director. Wikipedia
Initial release: December 19, 2008 (India)
Director: Puri Jagannadh
Screenplay: Puri Jagannadh
Music composed by: Chakri
Awards: Nandi Award for Best Actor, Nandi Award for Best Dialogue Writer, Nandi Award for Best Fight Master
Baladur Dubbed in Hindi as Dhamkee
Baladur
2008 Film
Baladur, is a 2008 Telugu movie directed by Uday Shankar. Ravi Teja plays the lead role while Krishna, Anushka shetty, Chandra Mohan, Pradeep Rawat, Sunil and Suman Setty play supporting roles. K. M.Wikipedia
Initial release: August 15, 2008 (India)
Director: Shanker Udaya
Music composed by: K. M. Radha Krishnan
Screenplay: Venkateswara Rao Paruchuri, Lakshmi Bhupal,Gopalakrishna Paruchuri
Genres: Tollywood, Comedy, World cinema
Krishna Dubbed in Hindi as Krishna The Power of Earth
Krishna
2008 Film
6.5/10-IMDb
Krishna is a 2008 Telugu film starring Ravi Teja and Trisha Krishnan. The film is directed by V. V. Vinayak and produced by B. Kasi Vishwanatham. The film released on 12 January 2008, during the Sankranthi festival. Wikipedia
Initial release: January 12, 2008 (India)
Director: V. V. Vinayak
Running time: 146 minutes
Music composed by: Chakri
Producer: Kasi Viswanadham
Dubai Seenu Dubbed in Hindi as Lofer
Dubai Seenu
2007 Film
Dubai Seenu is a 2007 Telugu film starring Ravi Teja in the lead role and Nayantara as Teja's love interest. The film is directed by Srinu Vaitla, who directed two other films of Ravi Teja, Nee Kosam and Venky. D.V.V. Wikipedia
Initial release: June 7, 2007 (India)
Director: Srinu Vaitla
Music composed by: Mani Sharma
Budget: 90 million INR
Screenplay: Gopimohan, Srinu Vaitla, Saikrishna, Chintapalli Ramana
Khatarnak Dubbed in hindi as Main hoon Khatarnaak
Khatarnak
2006 Film
3.2/10-IMDb
Khatarnak is a Telugu film directed by choreographer-turned-director Amma Rajasekhar. Ravi Teja and Ileana D'Cruz play the lead roles. B. V. S. N. Prasad has produced this film. This film released on December 14, 2006. Wikipedia
Initial release: December 14, 2006 (India)
Director: Amma Rajasekhar
Cinematography: Santosh Srinivas
Featured songs: Love Chese Vallaki, Maatante Maateraa, Dhom Kudithe, Aa Gaganamlo, Bujji Bujji Papa, Vestaavaa
Screenplay: Marudhuri Raja, Amma Rajasekhar
Vikramarkudu Dubbed in Hindi as Pratighat
Vikramarkudu
2006 Film
7.4/10-IMDb
Vikramarkudu is a 2006 Telugu action thriller film co-written and directed by S.S. Rajamouli. Ravi Teja and Anushka Shetty play the lead roles. Ravi Teja played a double role. The film was given an 'A' certificate upon release. Wikipedia
Initial release: June 23, 2006 (India)
Director: S. S. Rajamouli
Running time: 140 minutes
Featured song: Vasthava Vasthava
Budget: 100 million INR
Shock Dubbed in Hindi as Mera Insaaf
Shock
2006 Film
5.4/10-IMDb
Shock is a 2006 Telugu film directed by Harish Shankar. The film stars Ravi Teja and Jyothika. It was produced by Ram Gopal Varma. It was released on 9 February 2006. The movie is dubbed in Hindi as "Mera Insaaf". Wikipedia
Initial release: February 9, 2006 (India)
Director: Harish Shankar
Music composed by: Ajay-Atul
Screenplay: Kona Venkat, Harish Shankar
Genres: Tollywood, World cinema, Action Film
Bhageeratha Dubbed in Hindi as The Return of Sikander
Bhageeratha
2005 Film
Bhageeratha is a 2005 Telugu movie directed by Rasool Ellore. The film stars Ravi Teja and Shriya Saran in the lead roles. The film was dubbed in Hindi as The Return of Sikander. Wikipedia
Initial release: October 13, 2005 (India)
Director: Rasool Ellore
Music composed by: Chakri
Screenplay: Abburi Ravi, Kona Venkat, Rasool Ellore
Genres: Tollywood, World cinema, Drama
Bhadra Dubbed in Hindi as Badla
Bhadra
2005 Film
Bhadra is a Telugu film released on 12 May 2005 and was directed by debutant director Boyapati Srinu. Ravi Teja and Meera Jasmine played the lead roles. Wikipedia
Initial release: May 12, 2005 (India)
Director: Boyapati Srinu
Running time: 145 minutes
Music composed by: Devi Sri Prasad
Screenplay: Boyapati Srinu, Koratalla Siva